Meet the Popp-Kinn family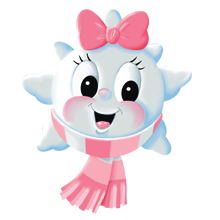 Kristl Popp-Kinn
Kristl Popp-Kinn is a unique little snowflake from the Antarctic town of Stellarway. Actually Kristl is more unique than most. And because she has learned to make good use of her uniqueness, Kristl discovers that she can be a special blessing to her family and bring joy in the life of others.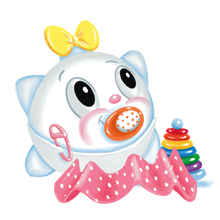 Baby 'Nilla
Baby 'Nilla has a life of loving care from both parents as well as from big sister, Kristl. 'Nilla enjoys her toy blocks, toy stack rings, and especially her icy malt drink just before nap time. You can hardly imagine what is used for her nap mat! But Baby 'Nilla takes everything in stride because her very cool pacifier helps keep her calm and peaceful at all times.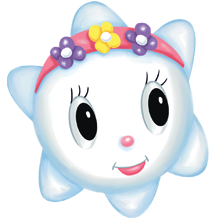 Mama Popp-Kinn
Mama is always ready to make sure the family is felt loved and cared for. She is a great helper for Papa, and works along beside him to get the job done. She also makes the children believe in themselves, and that they can be trusted with any task they are given.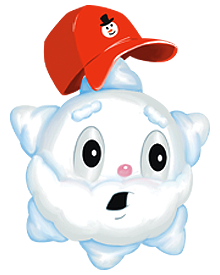 Papa Popp-KInn
Papa Popp-Kinn is a wonderful provider. He shows care and concern for his family, and he encourages them to participate in family projects. Papa also accepts whatever way each family member can contribute to the well-being of the family. He is creative and ambitious, tackling any problem with the energy it takes to complete the task.